Grouseland Vizsla
Adults Placed
Grouseland Golden Coco Chanel (born 12-22-2003)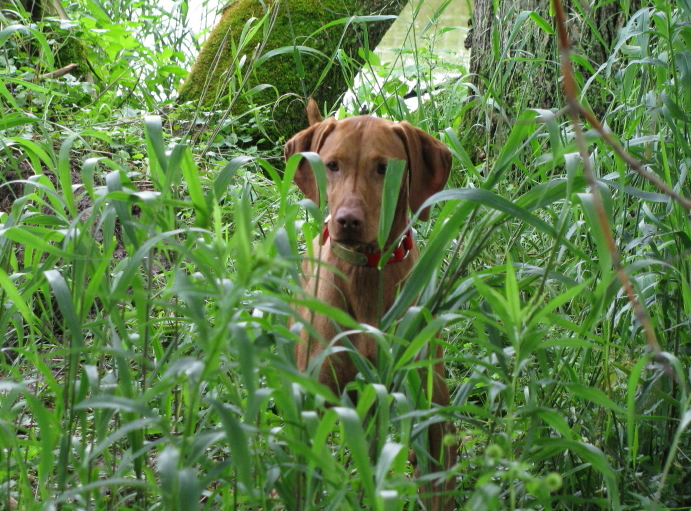 Coco is full of enthusiasm and always ready to play: with us, with other dogs or anyone or anything she can get on board. Every dog is her friend. Like her half sister Yellow (see below), she would benefit from more one-on-one attention.
Coco is another one who has taken to water later than some, but she has also learned its benefits on a hot august day.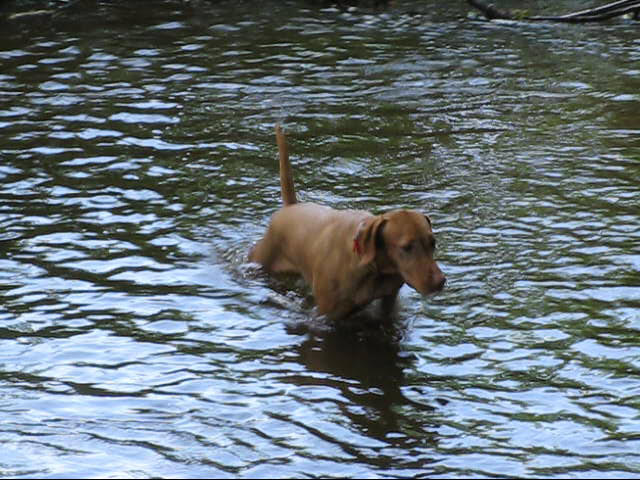 We are looking for a loving home for Coco, where she will have lots of attention and love. Of course, she is crate trained and knows basic obedience. She is used to staying home alone and is great with kids.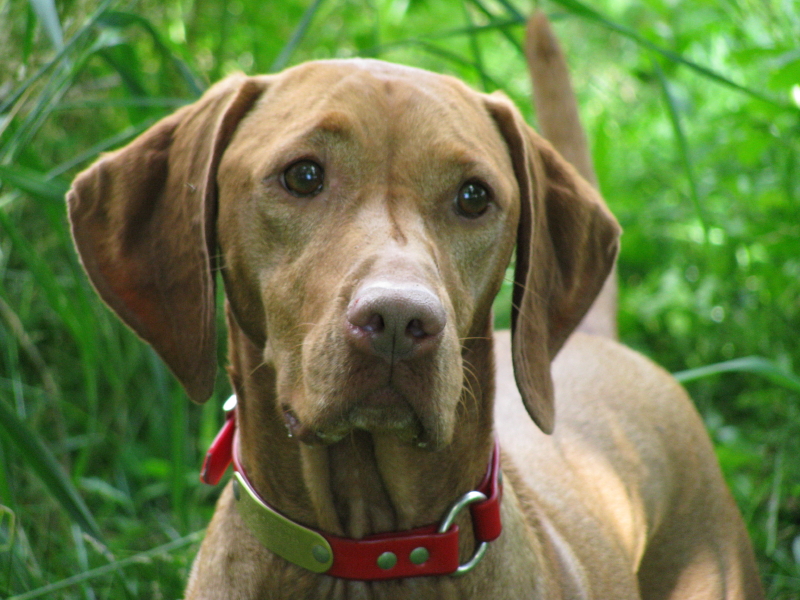 Coco went to her new family - Danielle and Tyler - in Nova Scotia on September 5th. They made the long drive to come pick her up. The picture shows Danielle, Tyler, Esker, their Coccker Spaniel (who couldn't tell all those big red dogs from one another) and Coco just before leaving for the long tripe home (+/- 1200 km).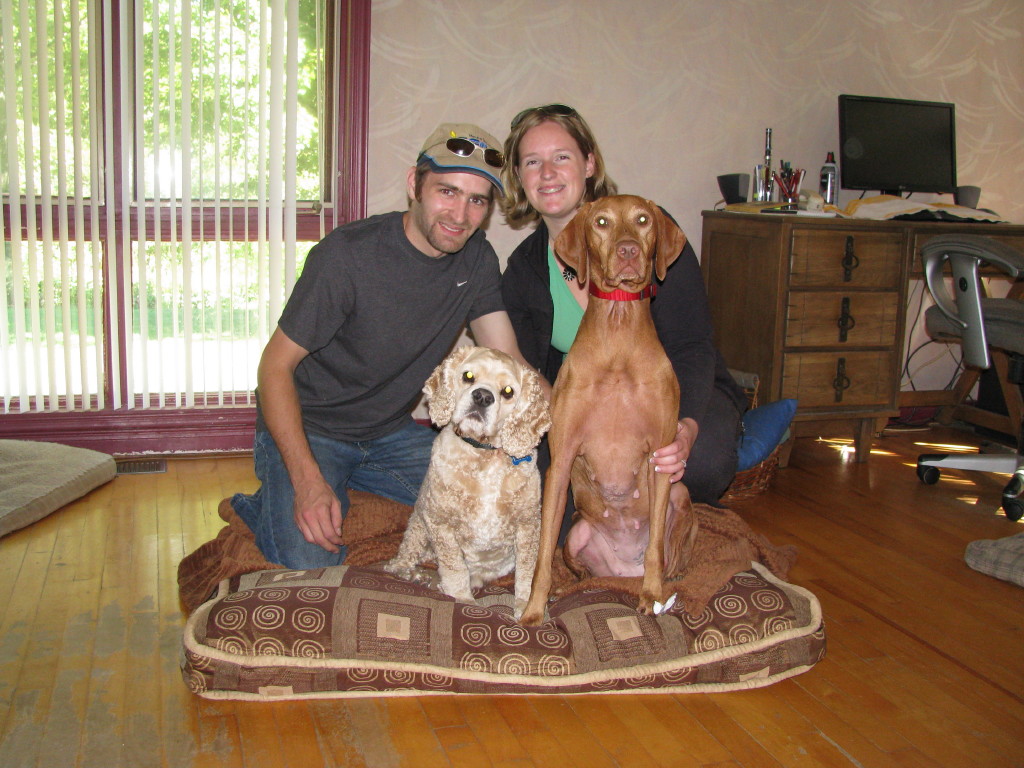 And here's a little update on Coco's excellent adventures in Nova Scotia with Esker, Danielle and Tyler ...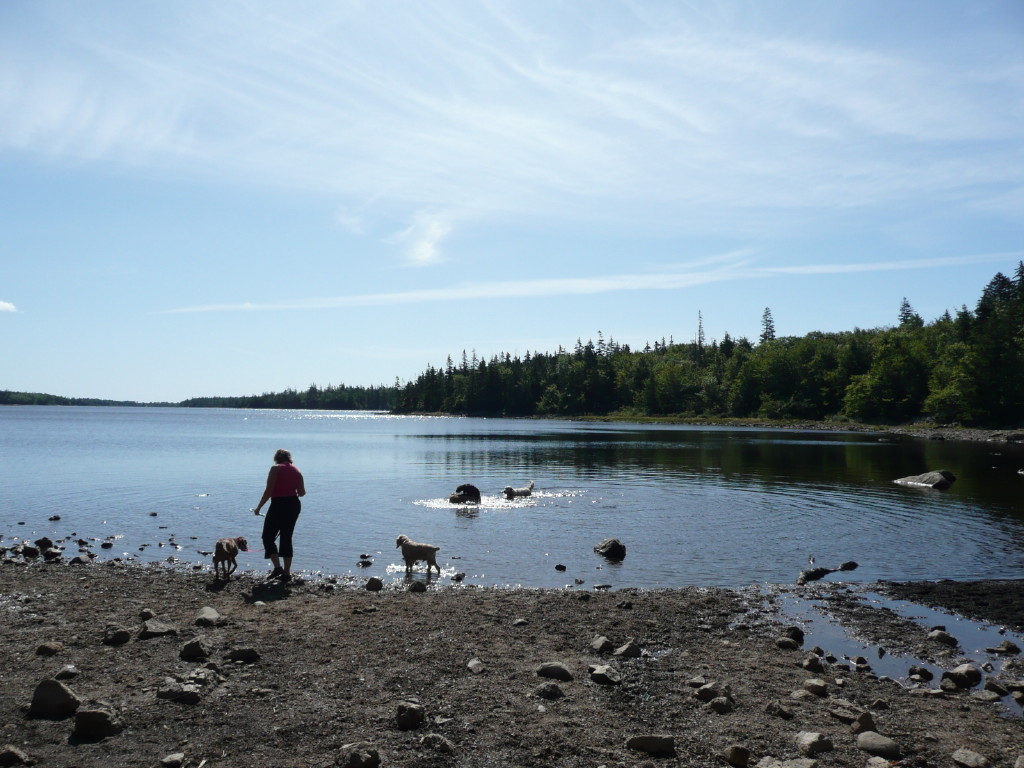 including the birthday cake they had made for her at a local natural dog food store ...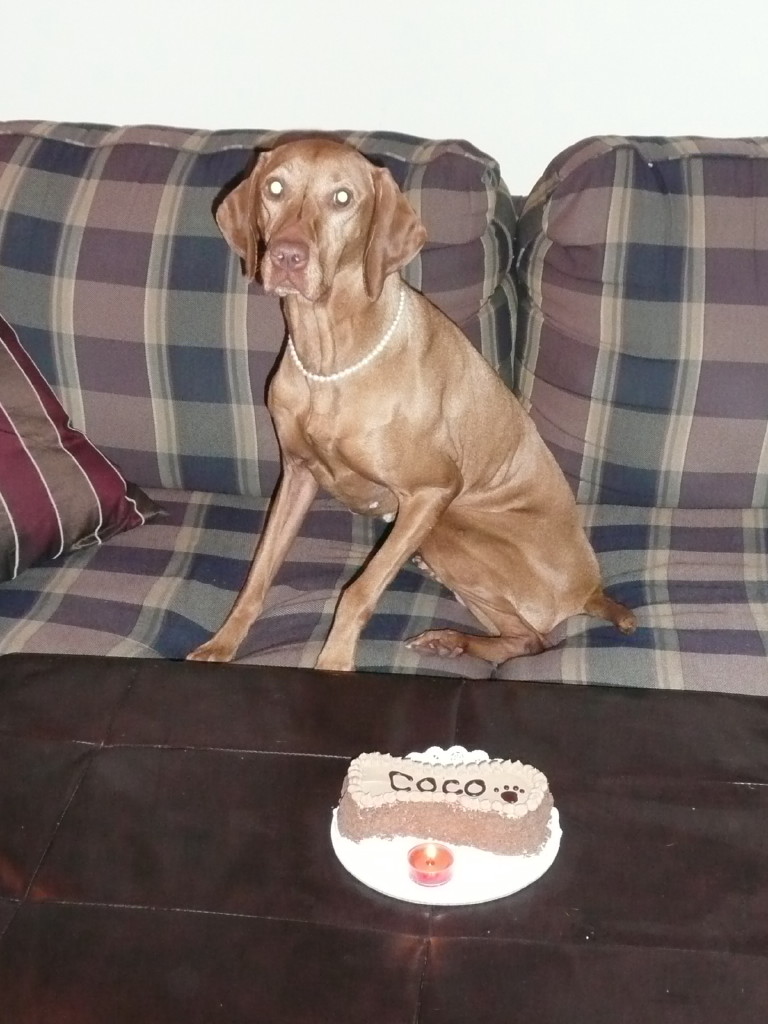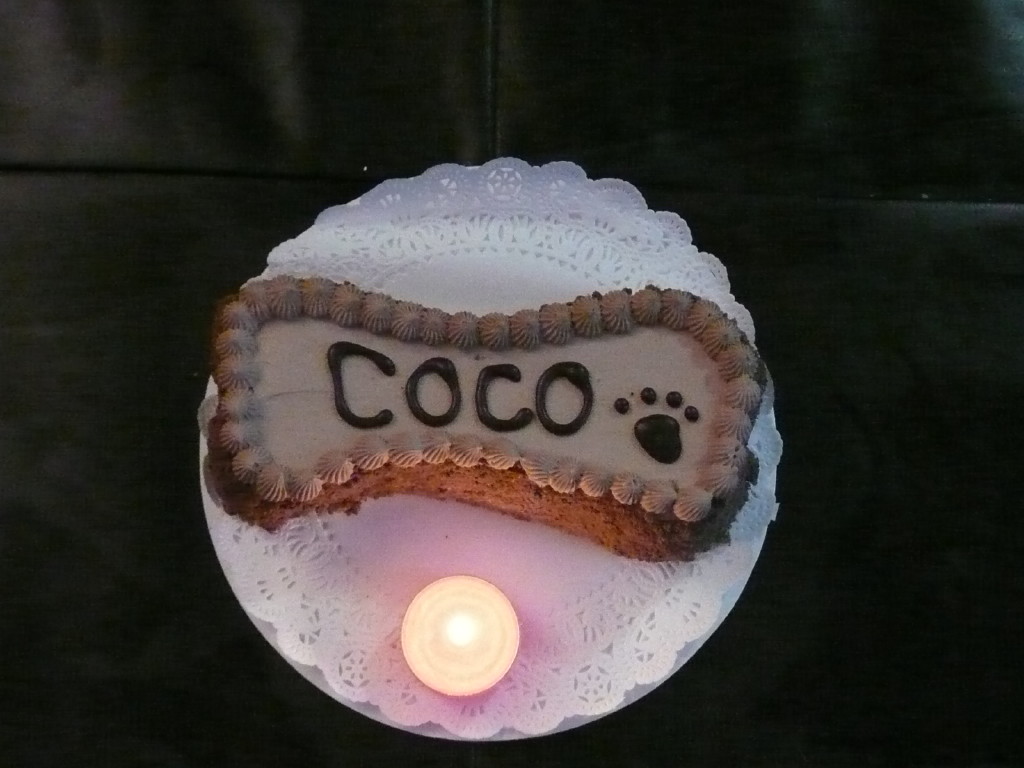 As well as the two dogs' Christmas stockings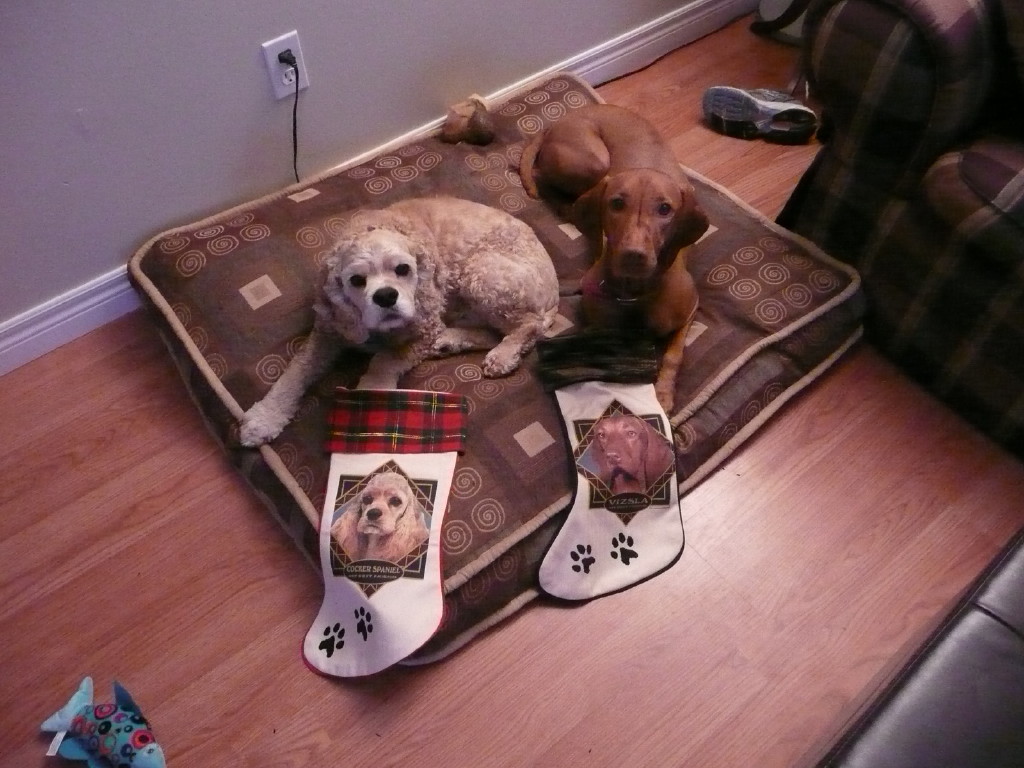 We weren't kidding in our e-mail that Danielle and Tyler send the best pictures!
Grouseland Mellow Yellow (born 06-21-2002)
"Yellow" was returned to us in November of 2006 when her humans divorced and neither could keep her (she was part of our second litter). Since she was used to being taken care of by the toddler whose crib she had slept under, she fell into a long depression. Yellow has since recovered and has made huge progress in re-discovering that she is, in fact, a Vizsla! She enjoys her daily runs in a farmer's hayfield where she thinks she can catch low-flying geese or other birds. In the last few days, she has also discovered that she actually enjoys romping through the creek to cool off.
Yellow (foreground) by the creek before she realized she would enjoy the water...
... Yellow in the creek after she realized she would enjoy the water and cool off, too.
Update: Yellow went to her new family in early July.
She was adopted by Julie - a veterinary technician - and Jonathan. As you can tell from the next picture, Yellow feels right at home with them: she never got up on any of the furniture while she lived with us. It even took a lot of coaxing to get her to sleep in a human bed. (Note the nice nail polish on her toenails - our "girls" all leave with a nice pedicure.)
Julie and Jonathan were somewhat surprised at Yellow's energy level, even though she is 7 years old. They take her to a dog run every day where she gets to meet lots of friends of all sizes. Yellow has benefited much more than we anticipated from being placed in a new home where she is the center of attention. Julie and Jonathan have kept in touch and keep updating us with pictures - some of which we will continue to post.
Some pictures of Yellow with her new family near Montreal.